SELF-COACHING-TOOLS
@ ROCHE ROTKREUZ
All the information you need for the Online-Workshop!
This is what you need to be fully
!! IMPORTANT !!
The LINK to our online workshop will be sent to you by e-mail THE DAY BEFORE the workshop starts. 
The workshop will take around 2.5 hours. Please make room for an additional few minutes right before the start, so you can log in around 5 minutes before the official beginning.
Hence we will all be there in time and can kick off together :-). 
Please watch this video for the preparation of our workshop:
All you need to know about our workshop platform ZOOM:
We use the platform ZOOM for our online workshop. In this video you will find a brief explanation of the most important functions.
ZOOM works on Mac and PC, but you need to quickly install the free software in order to use it properly.
You can use ZOOM also without a software installation, simply through a browser window. However, if you choose the browser access, you will not have access to all ZOOM functions and online meeting tools. If you choose to go through a browser, please use Google Chrome or Internet Explorer (Firefox does not work properly).
You can also install the ZOOM app on your tablet or smartphone, but this is also just a compromise solution. Also through the apps, you do not have full access to all ZOOM functionalities.
For our workshop you need to be able to do the following: Join a ZOOM meeting, set your camera up so you can be seen properly, switch your microphone on and off and use the chat function in the ZOOM meeting.
You should have the following materials at hand for our workshop:
our PDF workbook, printed out on paper 
please print it one-sided, not double-sided if possible
whether you have it printed in color, or in black and white, doesn't really matter
if you don't have a printer, about 15 pages of white printer paper will do just fine, please use plain white paper, no lines or quad paper
pencil, sharpener and eraser
for a good state of mind a glass of water, a hot coffee or your favourite tea, or whatever else you like to have at hand when you want to take some time off for reflexion and deep thinking :-)
Preparation Task:
What are your three # HASHTAGS # you want to use for the introduction round? 
Here are some examples for inspiration …
… everything is okay, enjoy the prep work!
#anewnormal
#firstcoffeethenwork
#peernetworking
#clearmind
#discoverdigitalleadership
#pushingreflexion
#getoutofhomeoffice
#ihopezoomworks
#thoughtsonpaper
#coronachallenges
#finallysummer
#metime
#settingnewgoals
#getoutofmindtraps
#selfempathy
#searchingnewideas
Thanks so much for signing up to the workshop – I look forward to seeing you soon!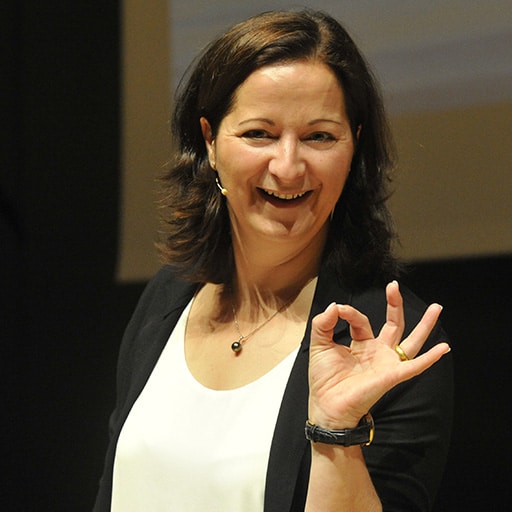 Keynote Speaker – Leadership & Team Coach – Circumnavigator
** business mind meets pirate soul **